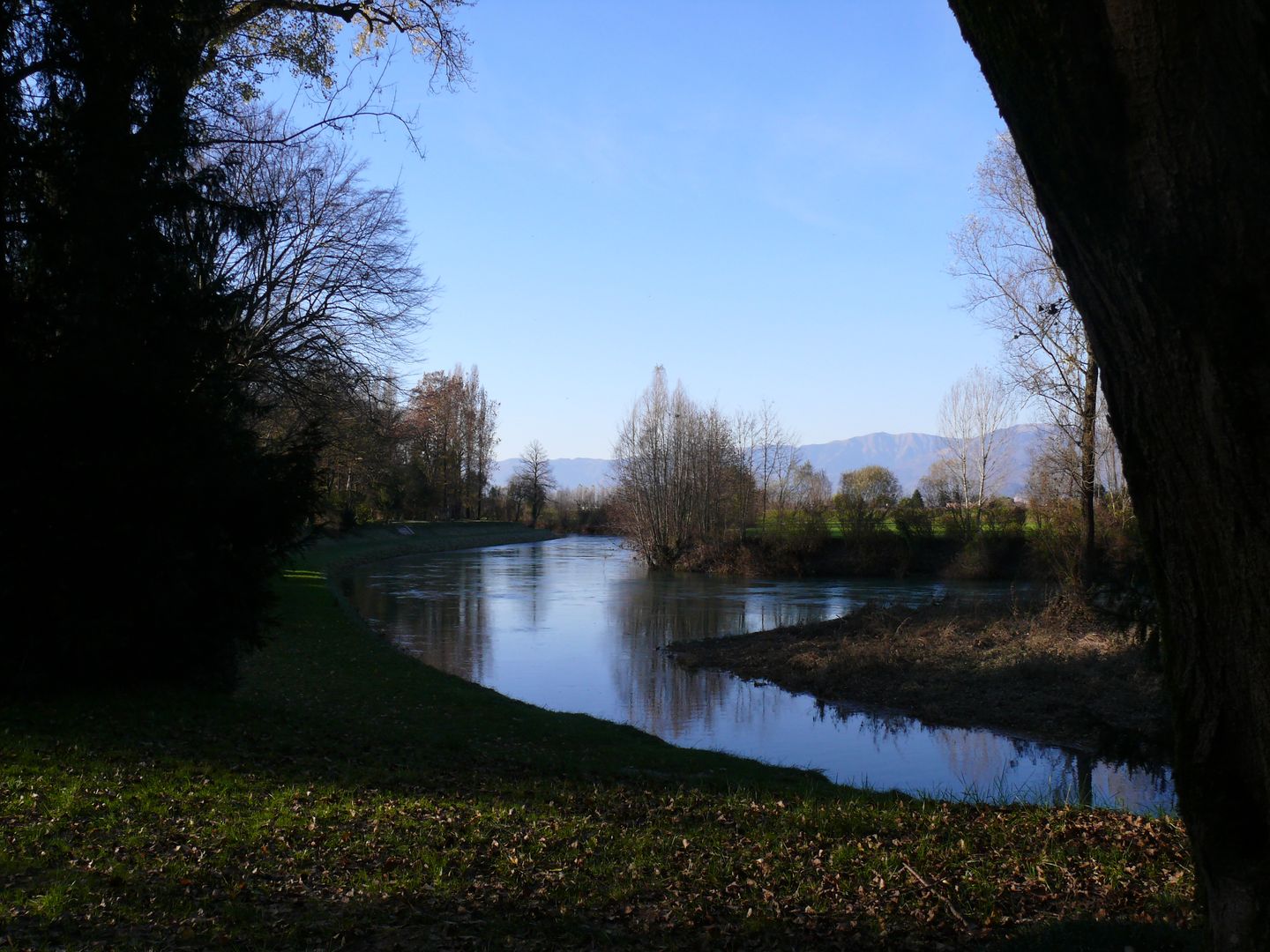 A big part in the romantic, picturesque atmosphere is played by the Livenza River. The naturally meandering route forms a little inlet wrapping around the villa on its northern bank and there is a sheltered islet where boats sailing to and from Venice once moored.
In previous centuries, the river played a central role in life in Brugnera. It was founded in the 1200s as the river port of the Counts of the House of Porcia, who were in competition with other potentates of the time such as the Lords of Prata, the City of Treviso, the Patriarch of Aquileia, and the House of Habsburg. Each of them possessed one of the ports in the Livenza basin, which included Prata, Portobuffolè, Sacile, and Pordenone.
The river was still the most direct way of travelling through the surrounding area and getting to the ports on the coast in the 17th century. Until it was renovated in the 19th century, the main façade of the villa was the one facing the Livenza. 
For much of its course, the Livenza River marks the border between Veneto and Friuli. It flows through numerous towns, including Brugnera, Caneva, Sacile, Motta di Livenza and Santo Stino di Livenza.